Asbestos Audits Queensland (AAQ) and our services
Asbestos Audits Queensland (AAQ) was created to meet the needs of building owners who wish to comply with asbestos related regulations! Our aim is to make asbestos compliance easy and affordable. We carry out an asbestos survey or asbestos audit where we come to your workplace or site and inspect it as far as safely possible and complete for you an Asbestos Register and Asbestos Management Plan.
Our asbestos inspection, auditing and reporting services
Your asbestos audit or asbestos survey includes a thorough inspection and sampling of all suspect material (friable or non friable). If there is an indication of any change in colour, texture or appearance of the material additional samples may be needed.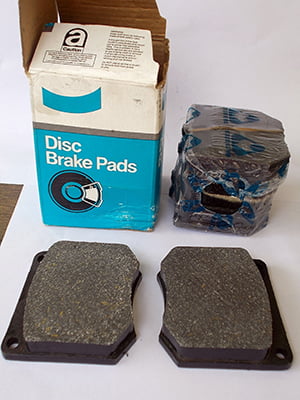 Asbestos containing brake pads available off the shelf in Australia till 2004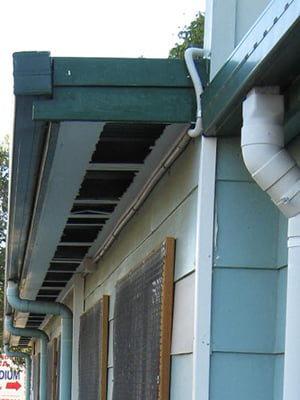 Vandalised asbestos cement sheet eaves lining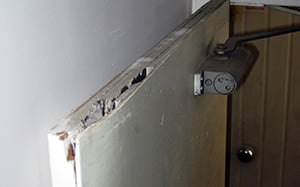 Badly damaged asbestos cored firedoor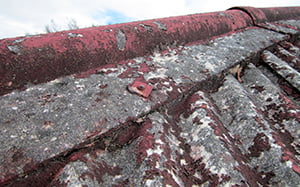 Corrugated asbestos cement roof
Samples are sent to only NATA Laboratories for analysis to ensure the minimum of likelihood of errors in identifying the samples as required by the Code of Practice for the Safe Management of Asbestos in Workplaces
Once the samples have been analysed, we provide you with a comprehensive report including an Asbestos Management Plan, Risk Assessment and Asbestos Register. Your report will include copies of photographs taken on site along with the laboratory sample analysis results.
The Asbestos Register notes the location of asbestos material, type and form of the asbestos, condition of the asbestos and any potential health risks from the material. You will receive your asbestos report in electronic format for your convenience.
Our manager, Brian Sketcher has over 30 years' experience in inspecting for asbestos and managing asbestos hazards in buildings. He was also one of the founding members of the Asbestos Industry Association in Queensland.
Aside from compliance services, we also offer inspection update or re-audit services at intervals dependent upon what is in the asbestos register. For example asbestos low density board or an unsealed asbestos cement roof should be checked at least yearly whereas asbestos containing vinyl tiles of asbestos cement sheet in good condition and sealed can go as long as five years before review and re-inspection. It is a MANDATORY requirement that a review and update is carried out if asbestos was found or assumed or presumed to be present at least five yearly intervals if not sooner.
It doesn't matter if it was Asbestos Audits Queensland who did the original inspection or created the original asbestos register we can revise and update an asbestos register from anyone.
We can also assist with mandatory asbestos audit services as required for common areas of residential unit blocks depending upon the Body Corporate arrangement.
For your asbestos audit quote, call us on (07) 55492250 or mobile 0407 756 440 or email us today